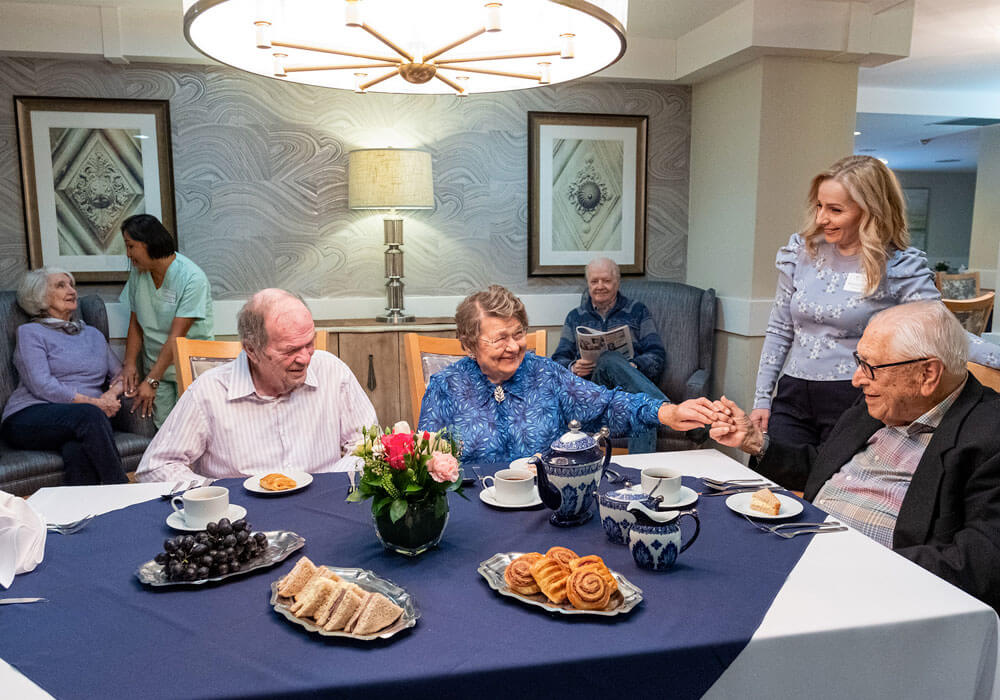 Welcome to Your New Home
– A message from the General Manager
Welcome to Oxford Manor Retirement Residence. A lovely home in charming Ingersoll, Ontario, with amenities, activities and new friends waiting to meet you! The original Manor was built in the 1800's, and renovated several times to become a Retirement Residence, with 47 residents calling Oxford Manor their home. Offering health, wellness, meals, laundry, housekeeping, safety, security, and so much more. Our dedicated team of over 25 trained professionals provide care and services 24 hours a day, 7 days a week.
We look forward to speaking with you, guiding you on a tour, and sharing a meal. Call us at your convenience, and we will make all the arrangements.
Our Vision
Creating communities where people of all ages achieve all they can be.
Our Mission
We make the difference, pioneering services for individuals in a caring community.
About Us
Located in an established residential neighbourhood in Ingersoll, Ontario, this unique home was built in the late 1800s by the Christopher brothers, local businessmen who built many of the elegant homes in the area. Oxford Manor remained a private home until 1970 when it was first adapted for retirement living. Further additions were made in 1990. Today, Oxford Manor Retirement Residence offers a variety of airy common rooms that reflect the gracious features of the original home.
The intimate scale and caring staff set a warm and friendly tone. People know they've entered a comfortable home the minute they walk through the front door. From the delicious home-cooked meals and famous desserts to the caring atmosphere, our residents describe the Manor as "top drawer."